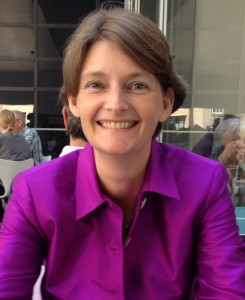 As a consultant with more than 20 years of experience in CSR/sustainability strategy, issue management, systems thinking and stakeholder engagement, I am convinced that cooperation between business, science, NGOs and government and the will to listen and share dilemmas are key to a successful transition to an eco-effective – or sustainable – economy. In my Curriculum Vitae you can find more information about my background.
My role and expertise is to connect people, scientific knowledge, business objectives and ecosystem needs in order to realize creative and unorthodox win-win opportunities. I can help you as a project manager of complex, multi-stakeholder projects, as an advisor and 'devil's advocate' to your own sustainability team or as an external facilitator of stakeholder engagement activities. What I bring to the table are strong analytical skills, political insight, a large and diverse network of relations, a passion for innovative, systems-based thinking and the perseverance to work on topics that need long-term commitment.
Personal values: integrity, commitment, delivering top quality, professionalism and searching for innovative, unexpected solutions that allow for a double win for stakeholders involved and for the environment.
Specialties: Sustainability strategy development, stakeholder analysis & engagement, issue management, joint fact-finding. Energy transition, artificial reefs, environmental impact of offshore structures, North Sea ecosystem, marine spatial planning.