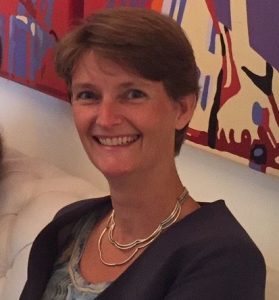 I grew up in Denmark and always had a passion for outdoor life, the sea and political debates with people who had a different opinion than mine. During my study of Political Science & International Relations, I moved to The Netherlands and stayed here. My double nationality has taught me how important fundamental value differences and world perspectives are in shaping peoples' views on specific topics.
My role and expertise is to connect people, scientific knowledge, business objectives and ecosystem needs in order to realize creative and unorthodox win-win opportunities. 
With more than 25 years of experience in managing sensitive, multi-stakeholder processes relating to sustainability, I can help you engage with stakeholders and develop your sustainability strategy in a secure way, preventing and managing potential issues. I help you discover new opportunities by placing your business in a wider context. I can help you as a project manager of complex, multi-stakeholder projects, as an advisor and 'devil's advocate' to your own sustainability team or as an external facilitator of stakeholder engagement activities.
What I bring to the table are strong analytical skills, political insight, a large and diverse network of relations, a passion for innovative, systems-based thinking, a good understanding of how science and technology works and the perseverance to work on topics that need long-term commitment.
Personal values: integrity, commitment, delivering top quality, professionalism and searching for innovative, unexpected solutions that allow for a double win for stakeholders involved and for the environment.
Specialties: Stakeholder analysis & engagement, issue management, joint fact-finding and sustainability strategy development. Energy transition, carbon capture & storage (CCUS), artificial reefs, environmental impact of (decommissioning of) offshore structures, North Sea ecosystem, marine spatial planning.
In my Curriculum Vitae you can find more detailed information about my background.