Fizzy Transition Ventures & Carbon Collectors
In 2019, I joined the team of Fizzy Transition Ventures in order to help them with external relations and stakeholder engagement. Fizzy Transition Ventures is an ambitious young company with experienced staff based in Groningen. Our mission is to accelerate the transition to a sustainable economy by offering solutions that enable rapid reduction of the emission of greenhouse gasses and restoration of marine ecosystems. In doing so, we try to make good use of already existing infrastructure, because we realize that the continuous construction and removal of infrastructure in itself adds pressure to global ecosystems.
Currently, the focus is on three important technologies:
CO2 transport and storage (CCUS). CO2-storage is a transition solution, which can make a big impact now, while more permanent solutions, such as transitioning to renewable energy and developing industrial processes for large-scale use of CO2 in products, are being implemented in the next decades. The Fizzy Transport & Storage concept fits this strategy, because it is simple, flexible and, as a result, keeps the cost to companies and society to a minimum. We are  In may 2020, Fizzy launched a special company Carbon Collectors to develop the world's first CO2 transportation system over water that delivers directly from CO2 emitters to depleted offshore gas fields or CO2-users.
The mission of Carbon Collectors is to reduce CO2 emissions by 6 megatons per year by 2030 For some industries, technologies are not yet available to make the full transition to a sustainable production process. For these industries, we collect the CO2 they capture and store it safely in empty offshore gas fields. Using existing technology, we will reduce CO2 emissions in Western Europe by 6 million tonnes per year by 2030. We do this by helping large, and small, emitters with CO2 transportation and storage.
Renewable energy generation and storage.

Fizzy is developing sustainable offshore energy solutions that generate power from ocean water and that allow large-scale temporary power storage for offshore wind farms. Our patented energy storage solution makes use of CO2-storage locations, thereby adding value to CO2-storage and offshore renewables at the same time.
ECO-Reefs. Fizzy is working to restore coral reefs making use of specially designed ECO-Reefs. ECO-Reefs are designed to maximize biodiversity. Where feasible, we make use of existing man-made structures like disused, cleaned offshore energy installations, but ECO-Reefs can also be placed separately, independent of such structures. We know that our technology works very well for tropical coral reef restoration and we are exploring its effectivity for cold water species.
North Sea Energy Programme
After three years in the Advisory Board of the North Sea Energy Programme, I am now part of the MSG-team responsible for stakeholder engagement from 2020 onwards.
Together with more than 30 (inter)national parties, the North Sea Energy programme researches how the North Sea's potential using an integrated approach can be utilized for a climate-neutral energy system. The programme is investigating the benefits of smart linkages between the various energy functions in the North Sea. These benefits will save society money and time, enable us to use space effectively and considerably reduce carbon emissions.
North Sea Futures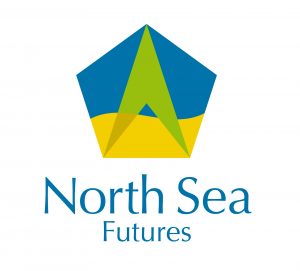 In 2017, I took the initiative to found North Sea Futures together with Michael Brinch-Pedersen, Brinch Management ApS.
North Sea Futures  envisioned a resilient North Sea based on more intelligent design and management of offshore structures and smarter funding mechanisms for ecosystem restoration and sustainable use of its resources.
Our mission was to:
Stimulate and contribute to a well-informed debate of the potential nature and environmental benefits that could be achieved by taking a more flexible approach to the management, reuse and decommissioning of offshore structures;
Inspire innovation in the offshore energy sector that helps to make the best possible use of natural resources in line with the principles of a circular economy and maximizes ecosystem services provided by offshore structures;

Establish an independent fund or other organisational structure

to ensure that a more flexible approach to decommissioning of offshore structures would generate maximum benefits for the environment and society in general.
Read more about North Sea Futures and its deliverables here.
Platforms Naturally!
In the autumn of 2015, ENGIE E&P Nederland B.V. en EBN took the initiative to develop a research pilot project to explore the technical, legal and societal possibilities for the repurposing of two offshore oil and gas structures into an artificial reef and/or test location for innovative approaches to restoration of North Sea ecosystems. Together with Bopp Solutions en Moes Ruimte & Omgeving, Eco-Effective Strategies formed part of a consortium led by MSG Sustainable Strategies. The consortium closely cooperated with ENGIE and EBN in shaping stakeholder engagement, communications and governance and supported ENGIE and EBN by coordinating research and other activities in the design and feasibility phases. At the end of the feasibility phase, Neptune – who bought ENGIEs oil and gas assets – decided not to continue with the pilot project. In 2020, the platforms were removed. Read more here. 
Dialogue on Biomass in the New Economy
The use of biomass as a resource is a highly controversial issue. Together with DR2Consultants, I worked to restore a constructive dialogue about this topic. One of our objectives was to create a widely-supported message to the Dutch energy transition 'tables' on how to make sustainable use of biomass. If you want to know more, please contact me.
Milieu Centraal
Stichting Milieu Centraal was founded in 1998 as an independent organization aimed at informing consumers about how they can best contribute to a healthy environment: what can consumers do to save energy, to reduce their climate footprint, to save water, recycle waste, etc. The organization is primarily government funded, but independent from government opinions. 
My role as interim manager in 2018 was to coordinate and facilitate the research team  developing and maintaining the knowledge base needed to provide consumers with solid advice, by co-developing work scopes for new topics, identifying critical topics and helping to ensure consistency of methodology.