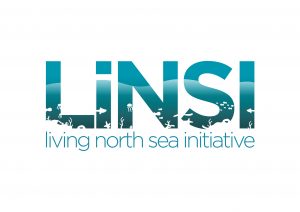 From 2010 to 2015, I have been leading the Living North Sea Initiative. The Living North Sea Initiative (LiNSI) was a North Sea wide, science-based, multi-stakeholder programme supported by the oil and gas industry to explore new opportunities for restoring a healthy and rich North Sea ecosystem through alternative approaches to decommissioning.

LiNSI was inspired by 'rigs-to-reef' and ecosystem restoration programmes elsewhere in the world. It explored whether it might be possible to at the same time protect the ecosystems that have developed on and around oil and gas structures (steel jackets), reduce decommissioning costs, and then to use part of these cost-savings to invest in active ecosystem protection and the transition to sustainable use of marine resources in the North Sea.  A summary of what we have learned through the LiNSI work can be found here: LiNSI learnings. 
The programme ran from 2010 to 2015, producing a range of reports and engaging informally with a large number of stakeholders across the North Sea on the following topics:
The contents of all reports reflect the thinking and perspective of the authors rather than of the LiNSI participants or sponsors. Until now, none of the LiNSI participants have committed to any particular change in their approach neither to decommissioning, nor to a particular structure or contribution to a North Sea Fund.
What's the status of LiNSI?
The LiNSI programme came to an end in 2015. However, the stakeholders who participated in the LINSI project continue to be actively interested in the concept – a rigs-to-reefs option in the North Sea coupled with an ecosystem fund generated from the cost savings.
The industry continues to explore and consider alternative decommissioning options through fora such as National Oil and Gas Associations and through ongoing sponsorship of initiatives to collect data on the impacts and benefits of man-made structures in the North Sea. For example, a group of companies sponsor the INSITE programme where foundational science is being funded to better understand the role of man-made structures in the North Sea ecosystem. Data from this and similar programmes would help underpin the validity of the LINSI concept.
Some of the NGOs involved in LiNSI have decided to further explore the opportunities for an NGO-led programme to further develop and eventually implement the LiNSI-concept. Others are using the learnings of the LiNSI programme in their general work on responding to policy and company proposals regarding decommissioning in the North Sea.
Want to know more?
If you would like to know more about the LiNSI concept and what is going on, please contact me at amj@ecoeffective.biz